For Teams In Your Enterprise
Customer Success teams are routinely asked to provide an authoritative perspective on overall Customer Health, often with inadequate data at hand. Today, these teams are seeing their mandate broaden, as they're asked to drive growth through retention and expansion.
Customer AI provides the missing system of  insight for Customer Success programs today as they manage the transition from cost-center to growth engine.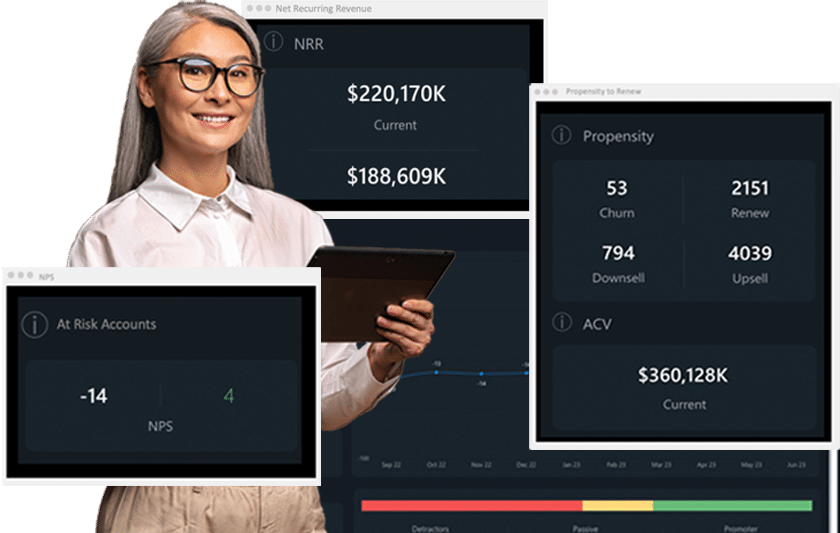 Using OCX Cognition for Customer Health at Omnicell
". . . In the past, our Customer Success team weighted operational KPIs based on a "healthy customer" formula of their own creation for our top 300 accounts. Today, using Customer AI from, we can see a data-driven health scores for over 10,000 accounts and the KPIs that are driving them.  . . ."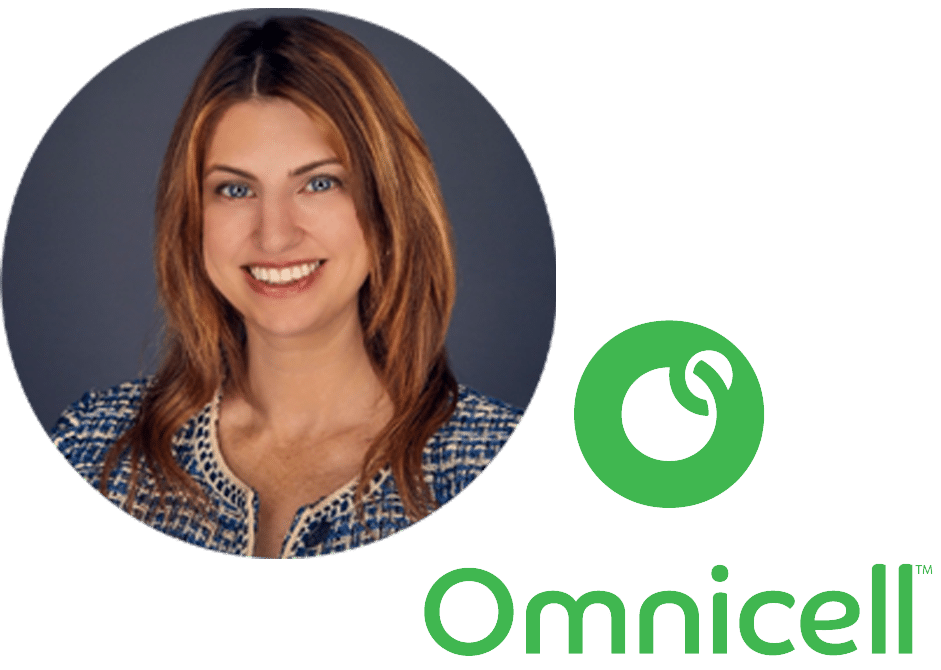 Vice President CX Strategy, Omnicell
Data-Driven Health Scores
Typical Customer Health Score Coverage
Customer Health Score Coverage with Customer AI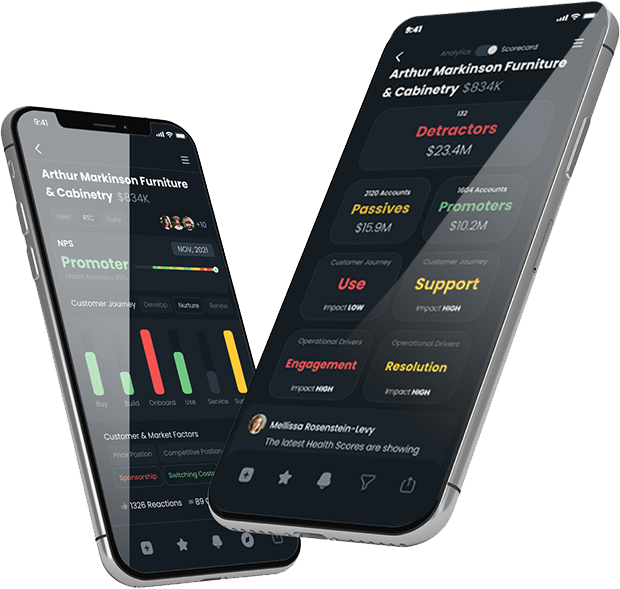 It's typical for  customer success teams to cover around 20% of the overall account base in B2B companies. The result is often a result that fails to cover most accounts and is too reliant on human assessment alone. Customer AI fills the gaps  with accurate Generative CX Analytics that are updated continuously. This is an example of a typical customer's results.